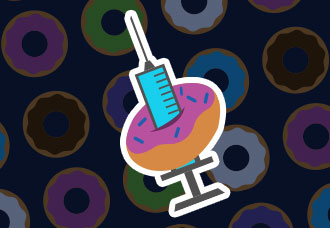 Do you fully understand how diabetes-associated health care costs can threaten a client's finances?
Many diabetes patients requiring insulin will end up in the Medicare coverage gap known as the "donut hole," where they're responsible for a greater share of the drugs' costs.
When in the donut hole, your client's out-of-pocket costs at the pharmacy spike dramatically. For example, your client could go from a $40-per-month co-pay to shelling out $350 a month. Some patients struggling with the expenses will drop or stop dosages or switch brands — decisions that can be dangerous to their health if not overseen by their doctor and can actually keep them in the donut hole, costing even more.
With the current firestorm of skyrocketing pharmaceutical prices, managing these costs is especially challenging. According to The Washington Post, a version of insulin with a list price of $17 a vial in 1997 is priced at $138 today, and another that launched 20 years ago with a sticker price of $21 a vial has soared to $255.
If you have clients with diabetes, encourage them to call Medicare BackOffice so that a Licensed Insurance Agent can help them plan for price increases and the likelihood that they will enter the donut hole coverage gap.
To help you understand the importance of managing diabetes-associated health care costs, we've illustrated what a typical patient with diabetes on two forms of insulin may pay. Keep in mind, everyone's situation can vary greatly, depending on their individual drug plans, other prescriptions and multiple other factors.
The four Part D coverage phases
Medicare Part B (medical insurance) does not cover insulin, unless use of an insulin pump is medically necessary. (If your client uses an external insulin pump, Part B may cover the insulin and the pump.) Having Part D — supplemental prescription drug coverage — is critical for many people to afford injectable insulin.
Medicare Part D Prescription Drug coverage has four phases:
The deductible phase — a client pays the full drug cost until his or her deductible is met

Deductibles vary, but none can be higher than $400 in 2017

The initial coverage phase — cost-sharing begins; your client pays co-payment or co-insurance until hitting their plan's initial coverage limit

The initial coverage limit varies by plan but is $3,700 in most plans in 2017

The coverage gap or "donut hole" — your client's plan does not pay

In 2017, beneficiaries pay 40% of their plan's price for covered brands, 51% of their plan's price for covered generic drugs, until their out-of-pocket expenses hit $4,950

The catastrophic phase — your client's costs drop dramatically after they've paid a certain amount

Your client pays either 5% of total drug costs or $3.30 for generics and $8.25 for brand name prescriptions
Check out our donut hole infographic to understand the four phases and learn more.
How the donut hole works
When the medication costs shared by your client and his or her plan have reached an amount set by the government, your client enters the donut hole. This government-determined amount changes every year, but for 2017, it is $3,700. Once your client hits that amount, he or she moves from cost-sharing to paying for their prescriptions on their own again. They pay a discounted price for brand-name and generic drugs until their out-of-pocket spending hits a catastrophic amount. The catastrophic amount in 2017 is $4,950.
The chart below illustrates one year's worth of insulin costs to a Medicare beneficiary. Because diabetes patients often are on other drugs, we factored that in to our illustration. This patient easily hits her deductible in January because of the full cost of other diabetes drugs, Lantus and Novolog. Then, she moves into the deductible phase from February through April, then the donut hole, where her costs jump from $94 a month to $350 a month, until her true "out-of-pocket costs" hit $4,950, transitioning her out of the donut hole. (Note: the "out-of-pocket costs" don't reflect everything a diabetes patient must pay for, such as syringes and other supplies to inject insulin.) According to the American Diabetes Association, medical costs for people with diabetes are twice as high as for those without it.
How to help clients manage insulin costs
Encourage your clients to:
Gather a list of their current insulin prescriptions and other prescriptions
Call Medicare BackOffice at 1.877.385.8083
Tell the Licensed Insurance Agent at Medicare BackOffice your name, so that we can record the referral