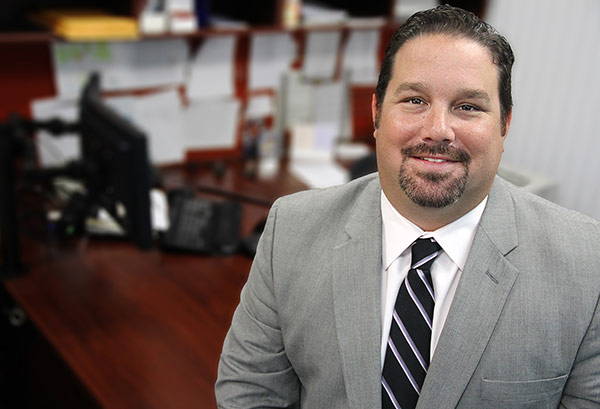 I'm Brian Hickey, vice president of Insuractive®, and I'm happy to announce the creation of the Medicare BackOffice Partner eNewsletter! Our purpose at Medicare BackOffice is to take care of your clients' Medicare concerns so that you can continue to focus on what you do best. This quarterly newsletter, available only to our partners, will keep you abreast of the basic and necessary Medicare knowledge that will help you do just that. You don't have to be a Medicare health insurance expert — we take care of that. Just use the newsletter to learn the Medicare information that will improve your understanding of retirement-age clients, so you can truly connect with them, leading to a long, prosperous relationship.
So, what can you expect in this newsletter? You'll read a lot about the unique combination of issues worrying the baby boom generation — health care cost inflation, longer life expectancies and higher rates of debilitating diseases such as Alzheimer's. You'll learn important Medicare milestones in your clients' lives. For example, the initial Medicare enrollment decision is critical so they aren't penalized every year for failing to enroll. And did you know that the Medicare Advantage Disenrollment Period runs from Jan. 1 through Feb. 14? Our debut issue features an article explaining what this period is and why you should know about it for your clients. Reviewing Medicare plans each year also is vital to controlling health care costs because plans and drug formularies change each year. Bad decisions, missed enrollment deadlines or ignored plans can cost your consumers thousands of dollars.
As an insurance industry veteran, I've seen the repercussions of bad insurance decisions every day. And over time, I and my team of Medicare experts have seen a shift. We are on the frontlines of a growing groundswell of demand for Medicare help, fed by the aging baby boom population. Medicare BackOffice was created because we know firsthand that you can't become a Medicare expert overnight but that these clients may expect or want advice from you. Know the basics so you can understand what's on their minds. When you refer them to us, you can rest assured that we will take care of their Medicare concerns.
To register so you can start referring clients, click here. You'll automatically be subscribed to the partner eNewsletter after you register.