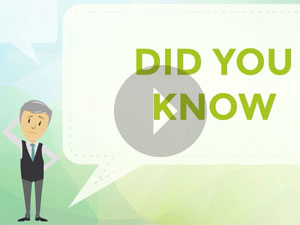 Reminding clients of your value is key to nurturing long-lasting relationships. We created a video that reinforces your value, keeps you front-of-mind and can lead to better client decisions regarding their health care spending, ultimately leading to a more successful retirement.
This short video reminds your clients about the importance of reviewing their supplemental Medicare plans each year during Medicare's Open Enrollment Period Oct. 15 through Dec. 7. We've even created a short email with a link to the video, so you can easily send it to your Medicare-age clients.
By sending this email and video, you show clients that you understand a concern that keeps many of them up at night — how to pay for health care costs in retirement. Because few producers even address health care costs in retirement plans, connecting clients with experts who can help them manage Medicare costs differentiates you from the competition.
If you have clients in the office and want to show them the video, just go to our resources center.