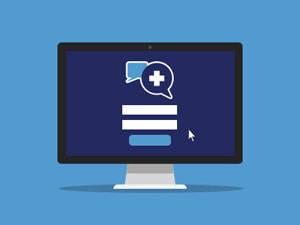 Medicare BackOffice® is changing its registration process for new registrants. As a partner who already is registered, you will not need to do anything at this time, but in the coming weeks look for an email with instructions on a few steps you'll need to take at that time.
Why the update?
We're adding a user name and password requirement to our website — for new partners starting now and for existing partners like you in the coming weeks — so that you will be able to securely view the status of your referrals. We're making this change to improve your experience as a Medicare BackOffice partner. By being able to see your clients' referral status, you can be more engaged with clients. Look for an email with details soon.
If you refer colleagues
Starting immediately, any new registrants to Medicare BackOffice will follow a different process than when you registered. Should you suggest registering to any colleagues, please note these changes: they will need to create a user name and password and provide a National Producer Number (NPN).
If you refer colleagues, you can direct them to this article explaining how to register for Medicare BackOffice.
Because you are an existing partner, your instructions for creating a user name and password will be emailed to you in the coming weeks. Stay tuned! And thank you for referring your colleagues and your clients to Medicare BackOffice. We appreciate your business and are excited to improve our website to better serve you.