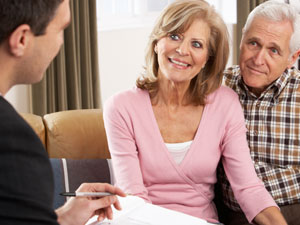 For your clients who get their supplemental Medicare insurance through private Medicare Advantage plans, the new year marks an important time if they're unhappy with their plan.
Jan. 1 through Feb. 14 is the annual Medicare Advantage Disenrollment Period. This is when they can disenroll from a Medicare Advantage plan and then get their Medicare Part A and Part B through Original Medicare. But it's important to know that disenrolling could lead to penalties or leave them without the coverage they need — both potentially costly mistakes.
As the name implies, this is only for people with Medicare Advantage plans, including those who have Medicare Advantage plans that include prescription drug coverage, called MA-PD plans.
But there are some important things to tell your clients before they disenroll:
If you choose to disenroll from the MA-PD plan and do nothing else, you will have Original Medicare only and not have prescription drug coverage.
You may want to add a Medicare Supplement (also called "Medigap") health insurance plan to cover health care costs that Original Medicare doesn't cover, but if you do, you may be subject to underwriting. This means you could pay a higher premium, have a waiting period or be denied coverage.
You will need to purchase a standalone prescription drug plan in order to replace the prescription coverage you had under your MA-PD plan. Medicare Part D has a penalty if you go without prescription drug coverage for longer than 63 days in a row, and it can be costly. So if you disenroll from a MA-PD plan, don't delay in finding a replacement prescription drug plan.
Enrollment needs to be completed by Feb. 14.
Should your client decide to disenroll, the disenrollment from his or her Medicare Advantage plan goes into effect the first of the month after making the request.
If you have any questions or are considering disenrolling, call the Licensed Insurance Agents at Medicare BackOffice® at 1.877.385.8083. They can help your client explore their other options, avoid common and often costly mistakes when disenrolling, and see if a Medicare Supplement health insurance plan and prescription drug plan could be a better fit than Medicare Advantage.