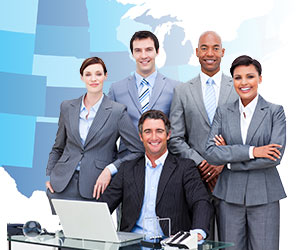 New Support Service Fills Marketplace Void as More Consumers Seek Help Understanding Medicare
OMAHA, NEB. ­­– As the number of consumers seeking advice on Medicare surges amid rising health care costs, a new service called Medicare BackOffice™ supports financial advisors and insurance agents so they can help their clients navigate Medicare health insurance plans without having to become Medicare experts.
"Financial and insurance professionals risk losing clients if they can't answer their Medicare questions," said Brian Hickey, Medicare BackOffice™ vice president. "Medicare BackOffice™ exists to give financial advisors and other professionals who don't specialize in Medicare a way to serve this growing demand so that they don't disappoint – and potentially lose – clients who turn to them for help."
Medicare BackOffice™ is a team of insurance agents who are licensed, contracted and certified in all 50 states to provide Medicare advice and products. While Medicare BackOffice™ agents ultimately work directly with consumers, the company's initial customers are broker-dealers, financial advisors or other professionals who want to help their clients navigate Medicare while continuing to concentrate on their primary business. Professionals simply register at www.medicarebackoffice.com and refer clients.
"Medicare BackOffice's knowledgeable insurance agents guide consumers to a plan that's right for the consumers' individual needs," Hickey said. "The consumer associates that positive shopping experience – that feeling of being genuinely listened to and helped – with their advisor or agent who referred them. You've essentially fortified a foundation of trust that ensures they'll return when they need help with other financial concerns in retirement."
About Medicare BackOffice™
Based in Omaha, Nebraska, Medicare BackOffice™ is a support service for broker-dealers, independent financial advisors, insurance agents and other professionals, helping their clients find the right Medicare health insurance plan. Professionals simply refer clients to Medicare BackOffice's team of dedicated insurance agents, who are licensed, contracted and certified in all 50 states to provide Medicare advice and products from insurance carriers that are "A"-rated or better. By making clients' search for Medicare answers easier and stress-free, Medicare BackOffice™ strengthens the referring professional's relationship with clients. For more information, visit www.medicarebackoffice.com.