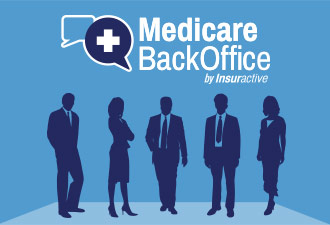 Medicare BackOffice Solves Broker-Dealer Challenge: How to Support Financial Advisors Facing Increased Consumer Demand for Managing Health Care Costs in Retirement
OMAHA, NEBRASKA —­­ As the financial planning industry grapples with how to help clients manage the growing expense of health care in retirement, Lincoln Investment Planning, Inc. has found a solution by partnering with Medicare BackOffice®.
The partnership allows Lincoln Investment's more than 800 financial professionals nationwide to refer clients with Medicare questions to Medicare BackOffice, a team of insurance agents licensed, contracted and certified in all 50 states to provide Medicare advice and products. While Medicare BackOffice agents ultimately work directly with consumers, the company's initial customers are financial advisors or other professionals who want to help their clients navigate Medicare while continuing to concentrate on their primary business.
Joseph Monestere, Lincoln Investment's director of annuities and traditional insurance, said that escalating health care costs and longer life expectancies have forced more clients to worry about how to pay for health care in retirement.
"While our financial advisors can help clients anticipate health care costs and plan for them, we recognized that the complex nature of Medicare and Medigap health insurance plans called for special expertise that would take years for us to accumulate," Monestere said. "Referring clients to people who can better serve them is not only the most efficient thing to do for our business, but also the right thing to do in ensuring the client gets the best help available."
Health care cost inflation has averaged well above 6 percent over the last 50 years, and despite dropping below that trend since the Great Recession of 2008, is expected to rise, according to the 2015 Retirement Healthcare Costs Data Report by health data provider HealthView Services. The average lifetime retirement health care premium costs for a 65-year-old healthy couple retiring this year and covered by Medicare Parts B, D, and a supplemental insurance policy will be $266,589, according to the report. Add in dental, vision, co-pays and out-of-pocket expenses, and that number rises to $394,954. A 55-year-old couple retiring in 10 years can expect to pay $463,849 in total lifetime health care costs.
"As retirees face these costs, more are expecting financial advisors to have answers," said Brian Hickey, Medicare BackOffice vice president. "Because Medicare, Medicare Supplement and Part D are so complicated, we handle those Medicare-specific questions — when clients first enroll and then annually as plans and premiums change — so that financial planners can focus on their clients' overall retirement plans."
Medicare BackOffice also keeps registered advisors up-to-date on important Medicare news and enrollment dates with its recently introduced partner eNewsletter.
"We give financial advisors the basic Medicare knowledge they need so they aren't blindsided by clients' Medicare questions or Medicare rules, such as enrollment dates that if missed can result in lifelong penalties for clients," Hickey said. "Each year, we can help clients review their supplemental Medicare health insurance and Part D Prescription Drug plans — because plans, drug formularies and their costs can change annually — to make sure they have the coverage they need, within their budgets."
About Medicare BackOffice
Based in Omaha, Nebraska, Medicare BackOffice is a support service for broker-dealers, independent financial advisors, insurance agents and other professionals, helping their clients find the right Medicare health insurance plan. Professionals simply refer clients to Medicare BackOffice's team of dedicated insurance agents, who are licensed, contracted and certified in all 50 states to provide Medicare advice and products from insurance carriers that are "A"-rated or better. By making clients' search for Medicare answers easier and stress-free, Medicare BackOffice strengthens the referring professional's relationship with clients. For more information, visit www.MedicareBackOffice.com. Medicare BackOffice is not connected with or endorsed by the United States government or the federal Medicare program.
About Lincoln Investment
As a full-service broker/dealer and as Registered Investment Advisors, the Lincoln Investment Companies work through 800 independent financial advisors located in over 300 branch offices across 35 states. Our advisors serve the diverse and changing financial needs of more than 235,000 individual investors, representing nearly $23.2 billion in assets. With almost 50 years of industry leadership and specialized expertise in the delivery of investment strategies, Lincoln Investment, as a broker/dealer and Registered Investment Advisor, and Capital Analysts, Inc., as a Registered Investment Advisor, have become resources to financial advisors, enabling them to provide their clients with a lifetime of financial services. For additional information, please contact Linda Heist at Lincoln Investment (215.881.4611).