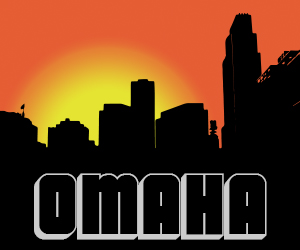 Securities America Financial Advisors Now Can Refer Clients to Medicare BackOffice® for Health Insurance Plan Help
OMAHA, NEB. ­­– Two Omaha companies have partnered to address an emerging national trend in the financial planning, insurance and health care industries: more consumers are seeking advice on how to pick the right Medicare health plan and incorporate those health care expenses into retirement plans.
Securities America, a broker-dealer with more than 1,800 financial professionals nationwide, is working with Medicare BackOffice®, a team of insurance agents licensed, contracted and certified in all 50 states to provide Medicare advice and products. While Medicare BackOffice® agents ultimately work directly with consumers, the company's initial customers are financial advisors or other professionals who want to help their clients navigate Medicare while continuing to concentrate on their primary business.
"As health care costs continue to climb, more people approaching retirement are asking their advisors for advice on picking a Medicare health insurance plan and keeping health care affordable," said Brian Hickey, Medicare BackOffice® vice president. "We created Medicare BackOffice to help financial advisors and other professionals who don't specialize in Medicare meet this demand so they aren't turning clients away – and potentially losing them forever."
By offering Medicare BackOffice® to its financial advisors, Securities America provides a value-added service that distinguishes the company from other broker-dealers, said Zach Parker, first vice president of income distribution and product strategy at Securities America.
"At Securities America, we pride ourselves on equipping our financial advisors with tools that provide exceptional service to clients," Parker said. "Medicare BackOffice® gave us two solutions – first, a way for our advisors to better serve consumers who are asking for help with Medicare; and secondly, yet another way to set us apart from competitors, so that financial advisors know they're getting an edge when they work with Securities America."
USA Today in April reported that more than half of retirees responding to an annual survey by the Employee Benefit Research Institute are not confident that they have saved enough to pay their medical expenses during retirement. The finding came at the same time the Bureau of Economic Analysis reported that health care spending rose at the fastest pace in 10 years in the fourth quarter of 2013.
"Consumers already are feeling the pinch of higher health care spending and want help managing those expected costs in the future," said Medicare BackOffice's Hickey. "Financial advisors who help them with that first step – choosing the right Medicare health plan – fortify their relationship as a trusted advisor, ensuring that they'll return when they need help with other financial needs. A broker-dealer or independent financial advisor doesn't need to be a Medicare expert to help clients. Now, all they have to do is refer them to Medicare BackOffice®."
About Medicare BackOffice®
Based in Omaha, Nebraska, Medicare BackOffice® is a support service for broker-dealers, independent financial advisors, insurance agents and other professionals, helping their clients find the right Medicare health insurance plan. Professionals simply refer clients to Medicare BackOffice's team of dedicated insurance agents, who are licensed, contracted and certified in all 50 states to provide Medicare advice and products from insurance carriers that are "A"-rated or better. By making clients' search for Medicare answers easier and stress-free, Medicare BackOffice® strengthens the referring professional's relationship with clients. For more information, visit www.medicarebackoffice.com. Medicare BackOffice® is not connected with or endorsed by the United States government or the federal Medicare program.
About Securities America
Securities America, is one of the nation's largest independent broker-dealers with more than 1,800 independent advisors responsible for more than $50 billion in client assets.