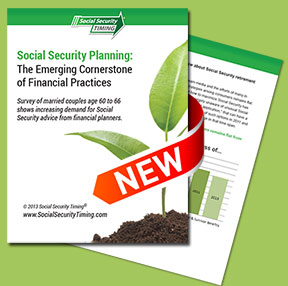 A new survey of married couples age 60 to 66 shows that many feel uneducated about their Medicare choices and are actively searching for more information*. The survey, by Social Security Timing® in partnership with Qualtrics, revealed that 43 percent want their financial advisors to be able to address specific Medicare health plan choices.
Other Findings
The majority of respondents ranked their knowledge as "low" in each of these categories:

original Medicare (Parts A and B)
Medicare Advantage (Part C)
Medicare drug plans (Part D)
Medicare Supplement (Medigap)

Baby boomers are turning to the Web for Medicare information

79 percent either plan to go online or already have to research their Medicare insurance options

Insurance agents, Medicare plan comparison websites and call centers were the top three preferred providers of Medicare advice. Medicare BackOffice has all three — insurance agents available by phone or email who plan to use a plan comparison website to provide your clients advice however they'd like to receive it.
Why Is This Significant?
As a trusted advisor, your clients are increasingly turning to you for answers to their Medicare questions. You could simply ignore this and say "I don't deal with Medicare," leaving these clients to find the information on their own or find another advisor who will help them.
Of course, doing their own online research they are exposed to an overwhelming amount of information that can confuse and even mislead them. Plus, you are basically inviting your clients to seek out other insurance professionals who could try to talk to them about planning beyond just Medicare. With an estimated 10,000 baby boomers turning 65 every day until 2030, the number of financial advisors seeking to help this sector will grow.**
Or you can use these questions as an opportunity to reinforce the value you deliver to your clients by getting them the help they need.
You already are the face of financial advice to your clients. You can further strengthen your relationships by referring clients to an easy-to-use and reputable service that will provide the Medicare information they want and that will help them find a plan with a top-rated carrier.
For more information on Medicare BackOffice or to register, call 1.877.385.8083.